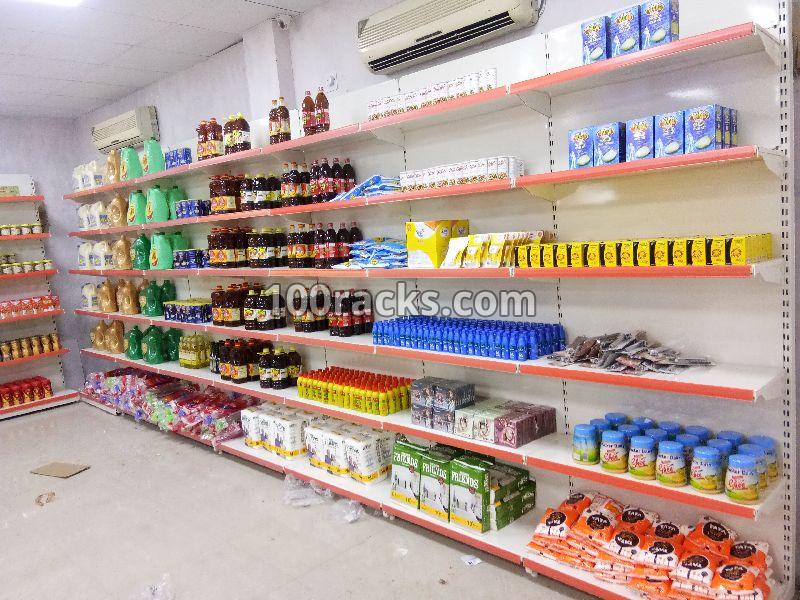 The supermarket is a market where you can get everything starting from grocery items to clothes to books and many more. It is the new market in this modern era. There are numerous things stacked, and you are free to choose things from those racks. There are thousands of shelves in the supermarket which keep all your most needed items. The supermarket display rack manufacturers in Delhi are the best rack manufacturers in this industry.

They can be customized and can be used efficiently. The racks are long lasting and very easy to use. The frames available can be from made from plastic or metals or other materials.

How are the display racks useful?

The display racks are useful in many ways. They are as follows:

• They take up the whole perimeter of the store, thus making space for you to walk around and check out the goods.

• All your products will be more noticed by the customers if the products are kept on the display rack. This will help attract a lot of people and also in-store marketing and publicity.

• The display racks give an aesthetic look, your products like clothes look beautiful and attractive.

• The display racks are very versatile and elegant; they can help you with size requirements and types of other products.

Types Of Supermarket Display Rack

There are many types of supermarket display racks available in the market. Some of them are as follows:
• Cosmetic Display Rack: These racks are used for displaying various kinds of cosmetics.

• Metal Display Rack: The metal display racks are racks made up of metals. They are adamant.

• Retail Display Rack: These display racks are used to keep all the retailed products on display.

• Double Sided Display Rack: These racks have double-sided racks, and different things can be followed on both sides for the exhibition.

• Fruit Vegetable Display Rack: These racks are used to display fruits and vegetables.

• Crockery Display Rack: These racks are used to show types of crockery like plates, bowls, spoons, etc. to the customers.

• Hanging Display Rack: Hanging display racks are used for posting clothes and cloth material.

• Shoe Display Rack: The shoe racks are used to display shoed of different companies. The shoe display rack is different from other racks and helps to attract customers.

Tips for choosing the best display racks

Numerous tips will help you select the best display racks. They are as follows:

• The racks should be made from high-quality materials that can be used for displaying stuff.

• Before buying display racks, you should go through some online websites and compare all the prices of the display racks.

• You should buy the suitable display racks which will be needed by your store.

• You should go for the elegant and beautiful display racks so that it can help attract customers.

Display racks have helped all the supermarkets to flourish. So before buying any display rack, you should do a thorough checking and see if the display racks fit your store. Thus, the above tips will help you choose the correct display racks.