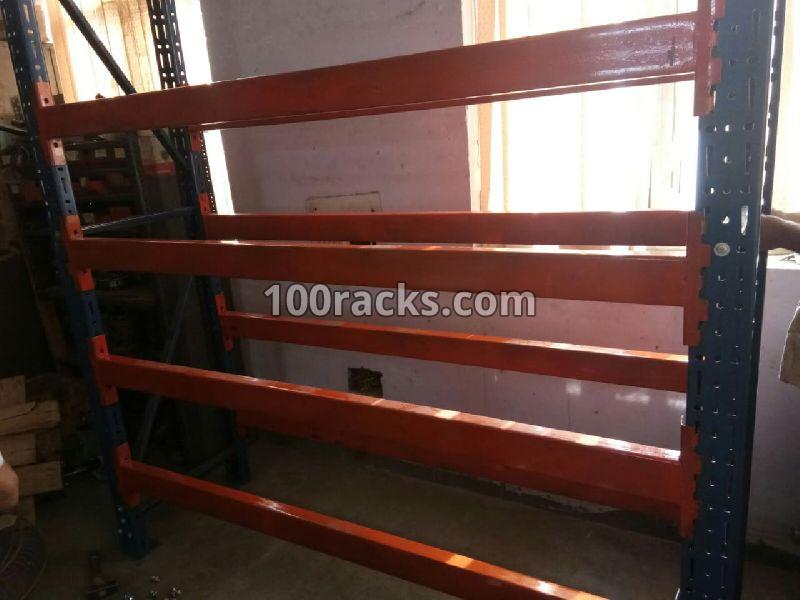 Heavy Duty Racks, as the name itself, signifies that these are the kind of racks that are basically brought in use to carry heavy goods. These racks consist of upright end frames which are basically paired with the horizontal beams arranged on the pallets. These racks are majorly brought in use in the different industries including automobiles, godowns as well as several warehouses. These racks are designed as per the industry standards. It is a very common fact that in order to store a heavy weighted good, one must need to choose a heavy-duty shelf as well as the storage rack. These racks are however extremely beneficial to store heavy load products and can easily be adjusted accordingly. These racks, however, come in different types and must be chosen according to the requirements.
Heavy-duty application calls for this requirement. These racks have an extreme tendency to work with the harsh environments and are most strong both in terms of the durability as well as the capacity. The hot roll steel design of this rack makes it more durable as well as stronger
Types of the Heavy Duty Racks:
Listed down are the different types of heavy-duty racks that are being highly preferred:
• Duty warehouse racks: These racks are considered to be much stronger and are hence, brought in use in most of the industries as well as warehouses in order to store especially 50-100 kg of weight. The mild steel is the major material used to make this material and has paint coated finish look.
• Duty pallet racking system: These racks are known for their height, as they are generally 10-12 feet from the ground. They are constructed in order to withstand the heavy load of the industries and warehouses. They have the maximum capacity of carrying a load of 500-1000 kg.
However, the Heavy-duty racks generally are available in several different loading capacities as well as multiple layers. Depending upon the business, it must be chosen. It is being brought in use in small industries, warehouses as well as in hospitals. As they are less expensive, these can be easily customized according to the requirements. So, place your order to the best heavy duty rack exporter in Delhi in order to get the best deals.
Different types of heavy racking systems cater as per different products, price, load capacity, materials, etc. One need to choose the best that perfectly suits the need and storage capacity.
The heavy duty rack exporters in Delhi make sure that the offered are manufactured using superior quality material in order to withstand the pressure of the heavyweight goods. No matter, whether the requirement is for warehouses or any small scale industries, the manufacturer ensures that each and every rack is being designed as per the industry norms. They ensure that the strength and durability of the racks remain intact even under extreme stress of heavy goods.
Thus, to conclude, heavy-duty rack is one of the major elements of any industries. Without these racks, warehouses, as well as godowns, are ineligible to store their goods in proper condition. They are completely versatile and durable, hence, can easily be customized as per the requirements. They are comparatively less expensive and easily be used in the long run owing to the damage resistance properties.
This entry was posted on December, 26, 2019 at 16 : 13 pm and is filed under Heavy Duty Rack. You can follow any responses to this entry through the RSS 2.0 feed. You can leave a response from your own site.